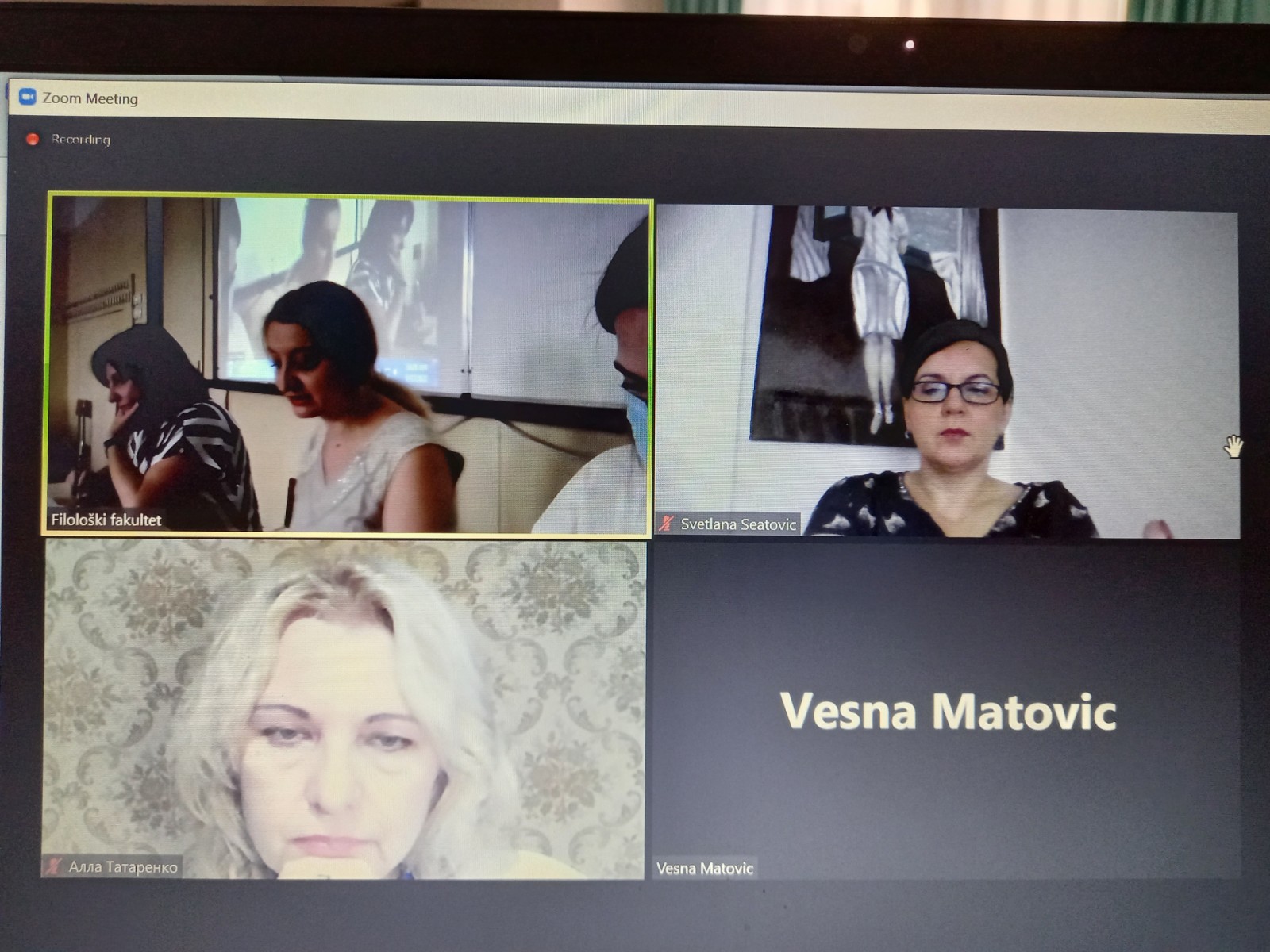 Svetlana Šeatović presents a paper on Crnjanski at the Vukovi dani conference
Svetlana Šeatović, principal research fellow at the Institute of Literature and Arts, took part in the 51st Meeting of Slavists during Vukovi dani (Vuk's Days) organized by the International Center of Slavic Studies of the Faculty of Philology in Belgrade from 15 to 20 September 2021 in Belgrade and Tršić. At the conference, Šeatović presented the paper Miloš Crnjanski and Right-Wing Ideas – Literature and Ideology within the conference segment titled "Perspectives of Serbian Literary Scholarship." The paper was delivered on 17 September at the Faculty of Philology in Belgrade.
Abstract: The paper presents the model of an interdisciplinary approach to the published Political Articles (1919-1939) [Politički članci (1919-1939)] and Diplomatic Reports (1936-1941) [Diplomatski izveštaji (1936-1941)], which are historical, culturological, ideological, and literary facts in the opus of Miloš Crnjanski. That interdisciplinary approach, as a necessary method of any new methodological perspectives in Serbian literary scholarship, highlights the importance of the ideological processes in Europe that Miloš Crnjanski personally witnessed and followed in Germany, Spain, and Italy. All of those processes were part of the evolution of the right-wing notions that Crnjanski presented in his notes, articles, and literary works (travelogues and reportages about Spain, the Book of Germany). New findings yielded by published political articles and diplomatic writings and reports become part of a new understanding of the oeuvre of Miloš Crnjanski, especially in the period 1930-1941. Applied to the opus of Miloš Crnjanski, the interdisciplinary approach includes, besides historical sources, works of modern Italian literature, which the author followed particularly closely in 1938-1941, during his service at the diplomatic mission of the Kingdom of Yugoslavia in Rome.